Fueling a greener future.
Our Commitment to Clean Energy
Service Overview
By combining renewable energy from diverse sources, Evergy Energy Partners can offer renewable energy blocks starting at 0.5MW with flexible contract terms. This allows our clients to access clean energy and to diversify their energy portfolio in a way that is manageable for them.

Evergy Energy Partners manages wind for utilities, municipalities, cooperatives and independent power producers. We offer small scale solar and fractional shares of wind farms, as well as renewable energy credits (RECs), ownership, purchase power agreement or options for buying output directly from our wind portfolio.
What Sets Us Apart
As the energy marketing division of investor-owned utility Evergy, we have a long-standing reputation for best-in-class energy management solutions. We understand the complexity of energy management and can provide a unique level of consulting that other non-utility competitors can't match. Our team's energy turns a century of experience into your advantage.

Our people truly make the difference. We pride ourselves on our team's tenure and experience, which allows us to build strong, lasting relationships with our clients — ultimately providing a higher level of service and partnership. We bring the power to turn any energy obstacle into opportunity.
Making Strides Toward Carbon Neutrality
Today, Evergy's carbon emission levels are 51% lower than they were in 2005, and half the power we supply is clean energy. This creates a more reliable energy system that has less impact on the environment. By 2045, our energy will be completely carbon neutral.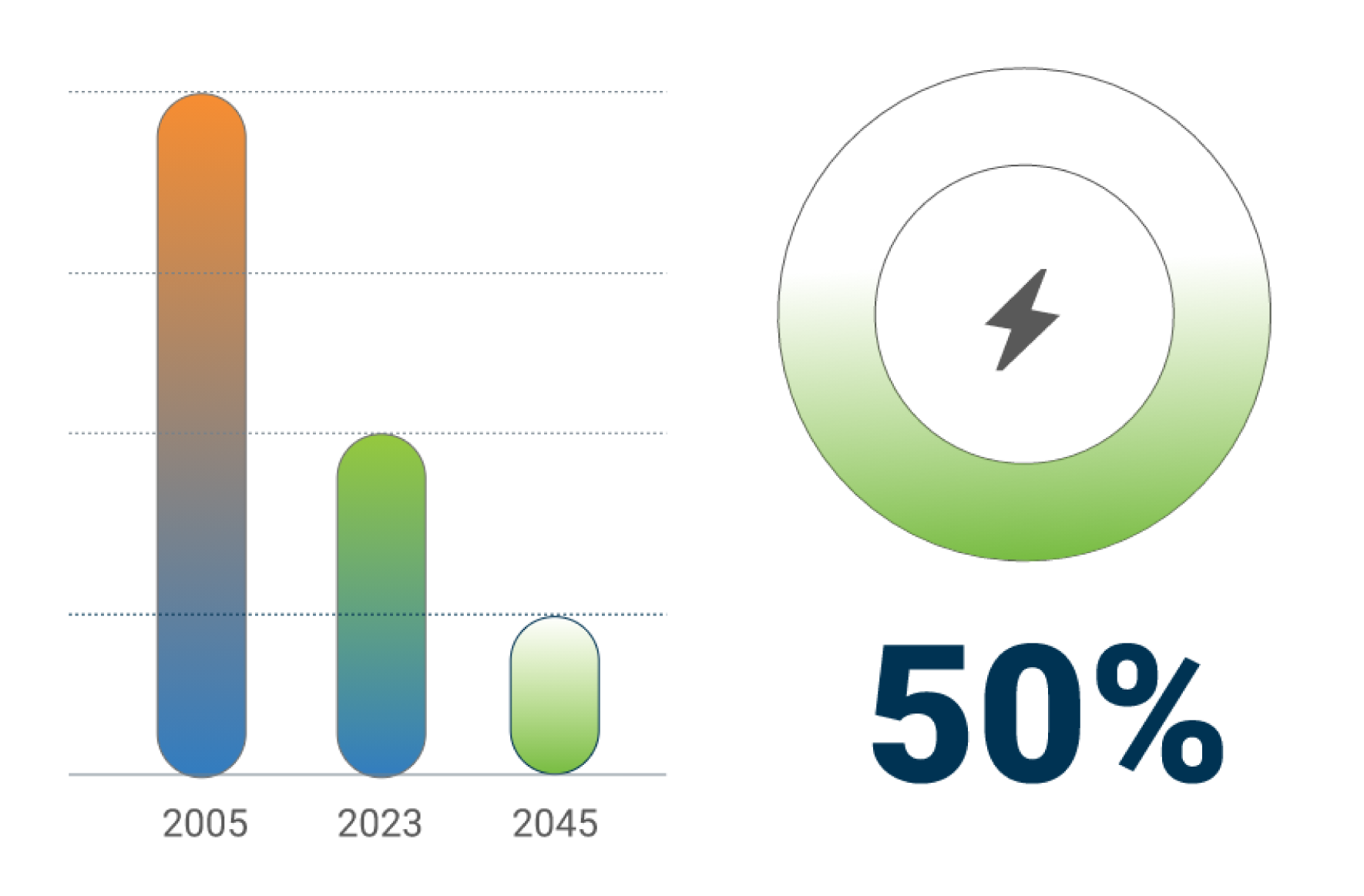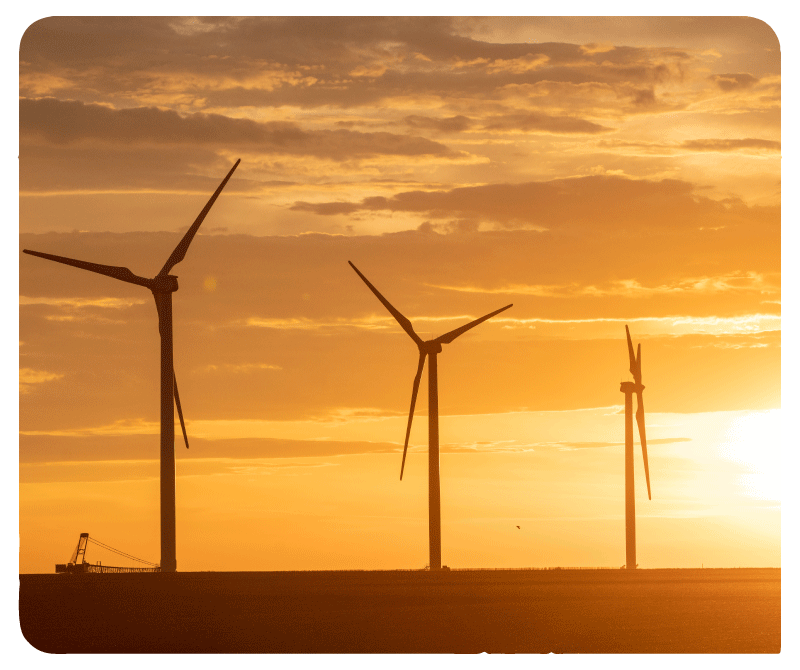 Kingman Wind
The Kingman Wind Energy Center is a collection of 120 turbines. The wind energy center allows the City of McPherson, Kansas to better serve their customers by increasing the amount of affordable, renewable energy used to power customers' homes.
West Plains
The West Plains, Missouri solar array has moved the city one step closer to being one of the first carbon-neutral cities in the state. Not only does the array provide sustainable energy to 2,000 homes – at the time, it was the largest solar array for a municipality in Missouri. The array was also built on a reclaimed landfill and planted with pollinator-friendly ground cover to ensure a sustainable footprint.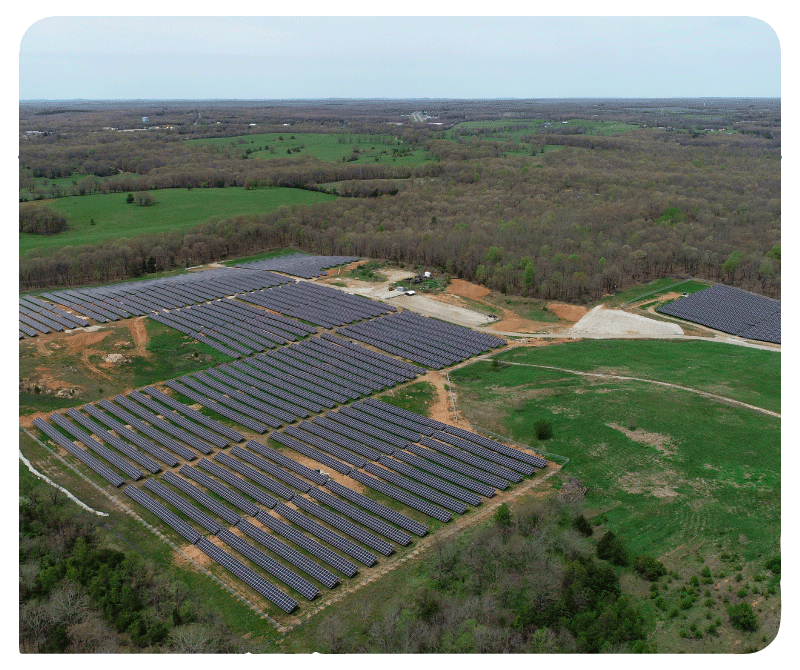 The McPherson Board of Public Utilities has a strong reputation for providing reliable and highly competitive electrical service. Through our long-term interconnection agreement and mutually beneficial relationship with Evergy Energy Partners, we can provide some of the lowest rates in the nation. Our competitive rates are truly credited in large part to our long standing partnership with Evergy Energy Partners.
— Josh Bedel, General Manager

We value our long-standing relationship with our colleagues at Evergy Energy Partners. That relationship has fostered a trust and ultimately a very productive working partnership. Their knowledge of the utility industry and understanding of the intricacies of the regional market have proven to be an asset to Midwest Energy. We look forward to embarking on the challenges of an ever-evolving industry with our partners from Evergy Energy Partners.
– Aaron Rome, Manager of Transmissions and Market Operations at Midwest Energy
Resources
Stay updated on the latest insights in the energy industry with our blog. Gain a deeper understanding of winning strategies and best practices through our informative articles, expert perspectives, and case studies.